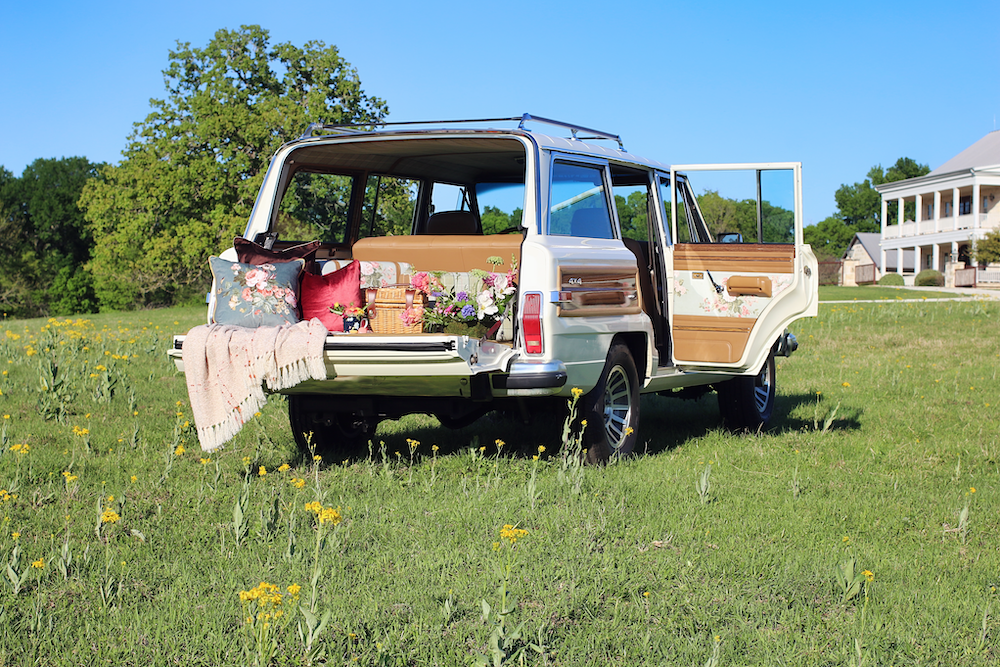 Michael and Jennifer Satterfield love restoring old things, whether they be buildings or cars, and turning them into pieces of art. One of their most recent projects is the Laura Ashley Grand Wagoneer. This vehicle has caught the attention of many Jeep enthusiasts and car lovers, including myself. In this blog post, we will discuss the history of the Grand Wagoneer, the collaboration between Satterfield and Laura Ashley, and the features of this unique vehicle. Plus I'll share a few photos the Satterfield Group gave me permission to use.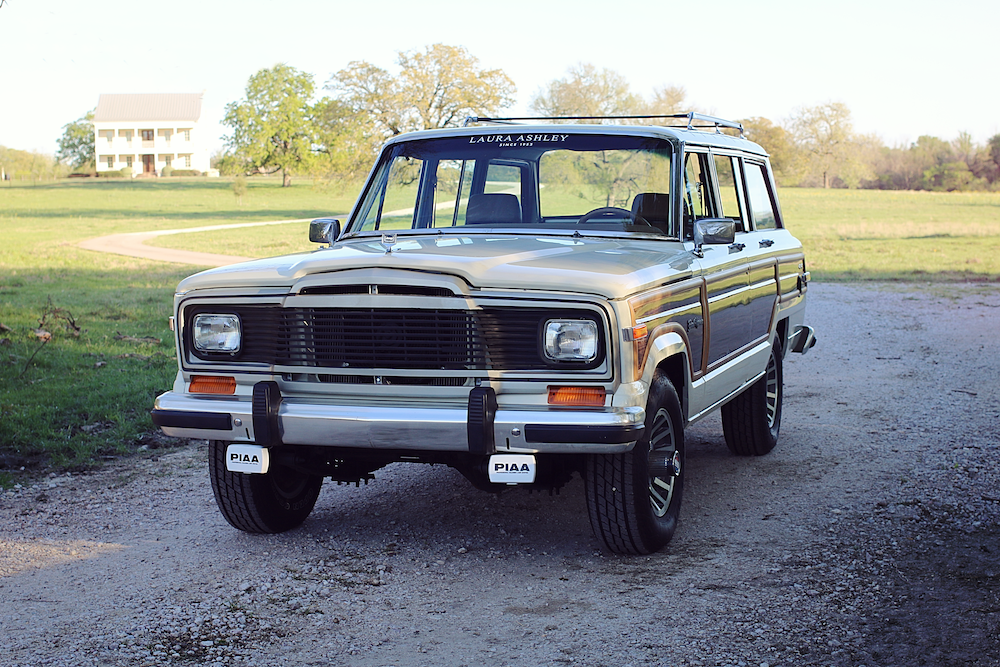 History of the Grand Wagoneer
The Grand Wagoneer was first introduced in 1963 and was produced until 1991. It was considered a luxury SUV and was one of the first of its kind. The Grand Wagoneer was known for its wood paneling, spacious interior, and off-road capabilities. It was a popular vehicle among families and outdoor enthusiasts. I think what makes this build so exciting to me remembering when these were on the road, and when Laura Ashley was a household name. I mean, my mom made my dresses from LA floral print fabrics!
Collaboration between Satterfield and Laura Ashley
Satterfield teamed up with Laura Ashley, a British fashion and home furnishings company, to create a one-of-a-kind Grand Wagoneer. The exterior of the vehicle features a classic paint and woodgrain combination. The interior is upholstered with Laura Ashley's fabrics, including the seats, headliner, and door panels. The result is a stunning combination of classic Jeep style and elegant British design and I can't wait to see it in person someday!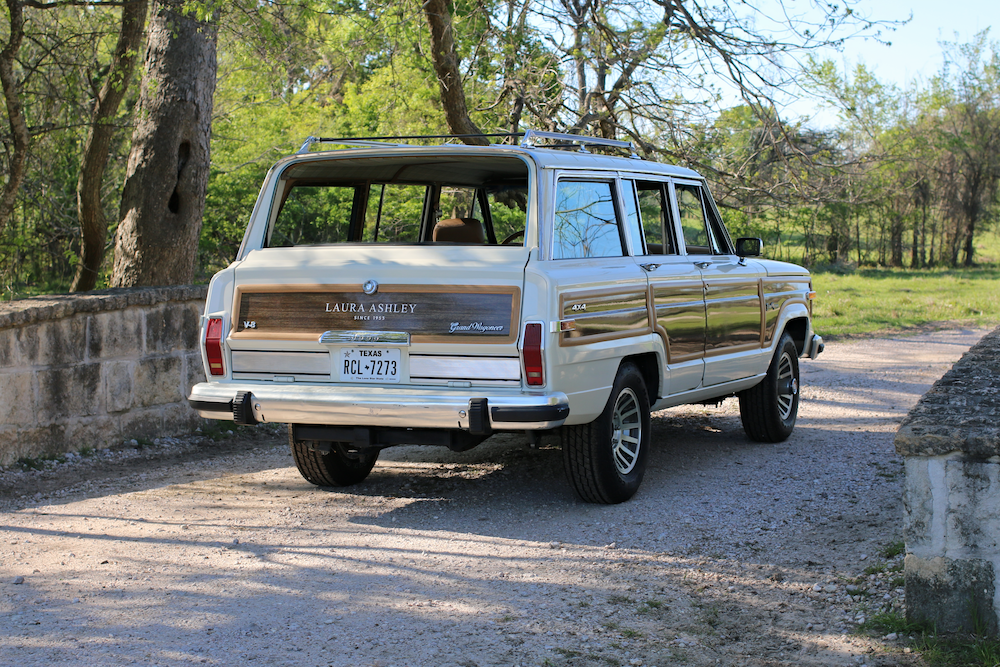 Want to See this Beauty in Person?
The Satterfield Laura Ashley Grand Wagoneer is a testament to the timeless design of the Jeep Grand Wagoneer and the elegance of Laura Ashley's fabrics. This collaboration has created a vehicle that is both functional and stylish. If you are a fan of Jeeps, classic cars, or British design, the Satterfield Laura Ashley Grand Wagoneer is definitely worth checking out, and you can do just that at The Festival Finale: Mimosas at the Museum presented by Laura Ashley. This event will take place on Sunday, April 16th at the Aiken-Rhett House Museum in Charleston. SC from 10 am – 1 pm.
If you'd like to learn more about the Laura Ashley Grand Wagoneer project, check out the YouTube channel! Trust me, it's super cool to watch the whole thing unfold as Michael, Jennifer and their crew restore this classic Jeep to something beautiful and one-of-a-kind.
Disclosure: All of these images are used with permission from the Satterfield Group.