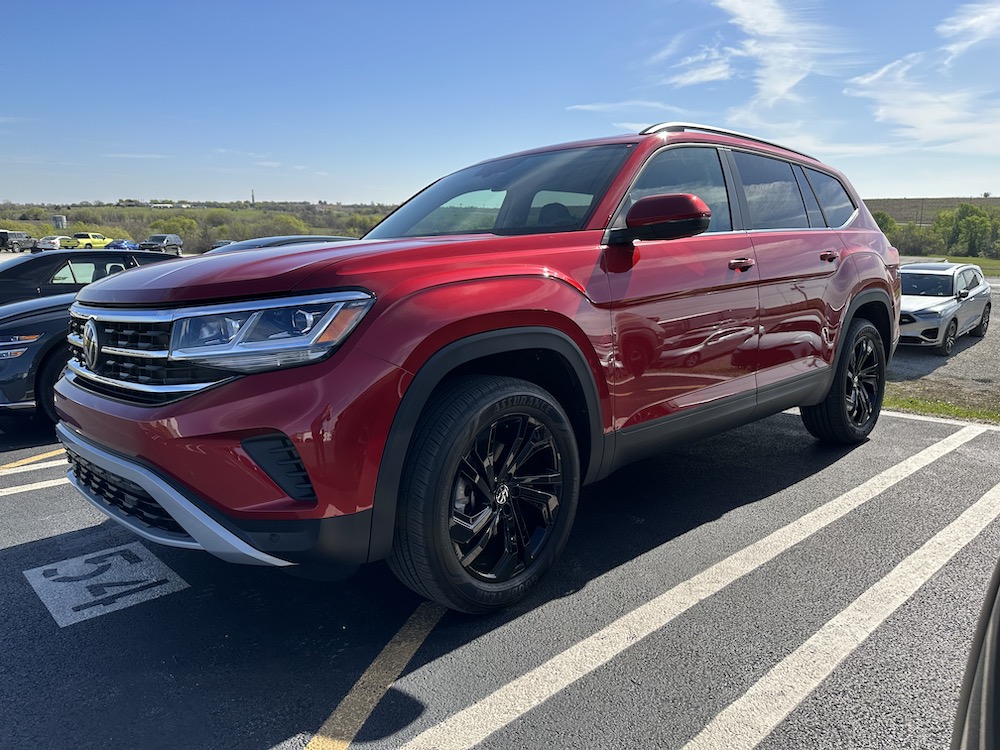 Volkswagen (VW) has been a well-known brand in the automobile industry for decades. The company has introduced a wide range of vehicles, and two of its latest models are the VW Atlas and the Atlas Cross. I'm a huge fan of the Atlas and was curious to check out the Atlas Cross Sport and compare them. I got to do just that at the Texas Auto Writers Association's Texas Auto Roundup.
Comparing the Orginal Volkswagon Atlas with the New Atlas Cross
The VW Atlas is a mid-size SUV that offers a spacious cabin, impressive performance, and an affordable price tag. It is equipped with a 2.0-liter four-cylinder engine that delivers 235 horsepower and 258 lb-ft of torque. The SUV has a towing capacity of up to 5,000 pounds. With a third row of seating, the Volkswagen Atlas is a great choice for families who love to travel and explore. The Atlas starts at $35,150.
On the other hand, the Atlas Cross Sport is a more compact version of the Atlas. It has a sportier look and is designed to cater to the needs of customers who prefer a smaller SUV. It does not have a third row and is a few inches shorter overall, tho the wheelbase is the same. The Atlas Cross is equipped with a 2.0-liter four-cylinder engine that delivers 235 horsepower and 258 lb-ft of torque, just like the Atlas. However, it has a lower towing capacity of up to 2,000 pounds. The Atlas Cross Sport starts at $34,460.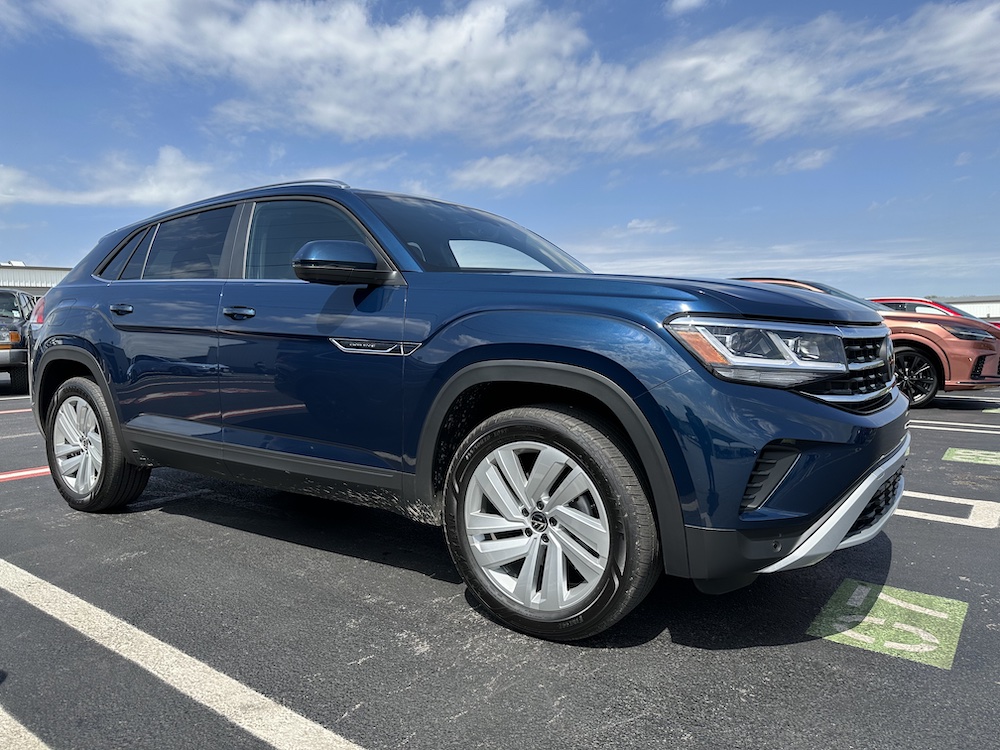 In terms of interior space, the Atlas offers more headroom and legroom for passengers, especially in the third-row seats. The Atlas Cross, on the other hand, has a more stylish and modern interior design, which is perfect for younger drivers.
Both SUVs come with a variety of safety features, such as automatic emergency braking, blind-spot monitoring, and forward-collision warning. However, the Atlas Cross has a few additional features, such as lane departure warning and adaptive cruise control.
In conclusion, the VW Atlas and Atlas Cross are both great SUVs that offer impressive performance, safety features, and modern designs. The Atlas is a better choice for families who need more interior space and a higher towing capacity, while the Atlas Cross is a better option for drivers who prefer a sportier look and a more compact SUV.